Made-to-Measure Curtains and Roman Blinds
We make prestige-quality, hand-made curtains and Roman blinds, made-to-measure, in our workshop. We can also supply machine-made curtains and Romans, again made-to-measure.
Our made-to-measure items can be made with any appropriate fabric - you can choose a design from our suppliers or we can use fabric you already have (subject to a small checking charge). We supply fabrics from a large number of designers and brands, including Sanderson, William Morris, Harlequin, Scion, Clarke & Clarke, Ashley Wilde, ILIV, Prestigious Textiles, Bill Beaumont, Orla Kiely and many more. If you want to make the curtains yourself, we are happy to supply the fabric on a roll, and can even help you with linings and other items you might need. If you have apex or arched windows, we can help. We have made curtains to fit many different types of non-standard windows. We can even help you with curtains for apex and arch windows, and other non-standard cases.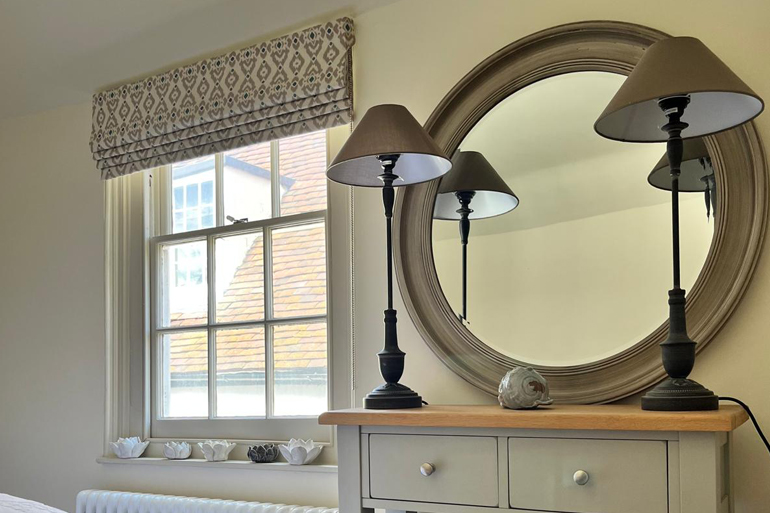 Made-to-Measure Blinds
As well as made-to-measure Roman Blinds, we also supply other made-to-measure blinds, including rollers, verticals, Venetians, and specialist blinds (including blackouts, fire-retardant, motorised, solar and Velux).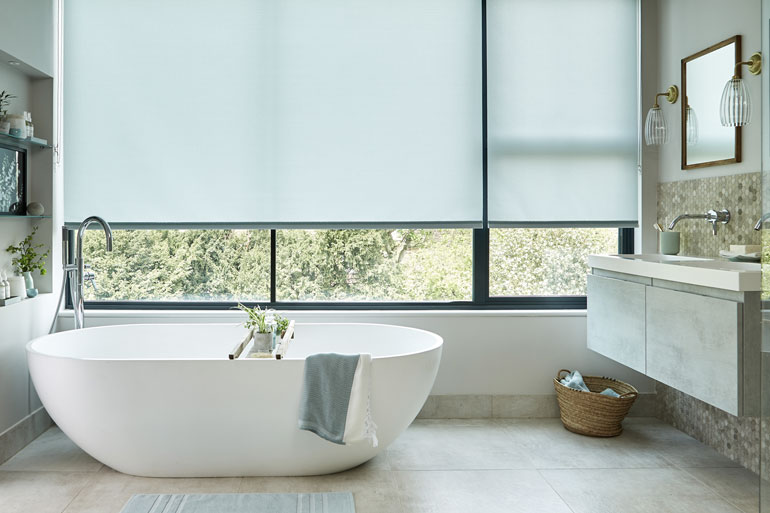 Soft Furnishings
To complete the way you want your room to look, we can offer made-to-measure and ready-made options for:
Cushions
Lampshades
Pelmets
Headboards
For the made-to-measure options, we can use the same or matching fabric you choose for your curtains and blinds. We also supply a range of stunning wall coverings from a range of designers, including Clarke & Clarke, ILIV and Oasis.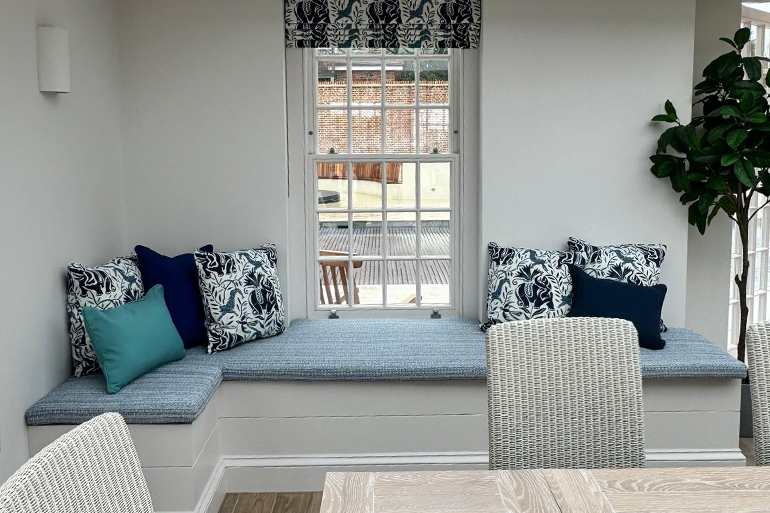 Poles & Tracks
If you need a new or replacement pole or track, we supply a large range from manufacturers like Silent Gliss, Swish, Jones Interiors, Hallis, Integra, Neo, Honister, Design Studio and more.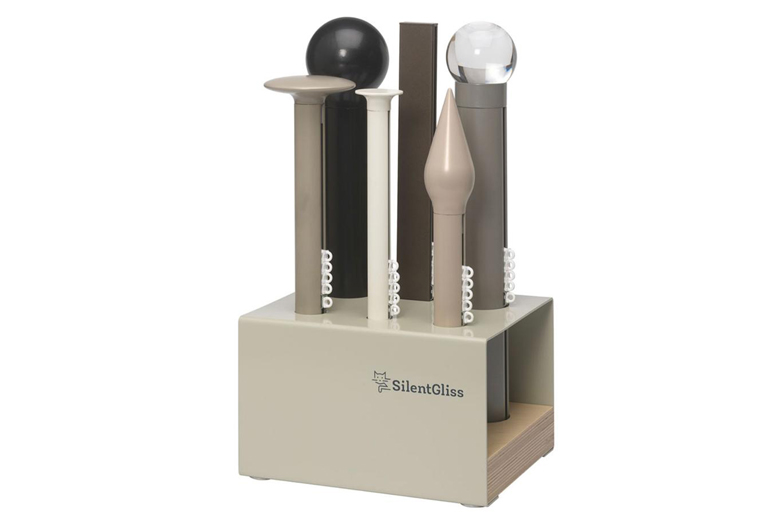 Installation Service
If you need help fitting your curtains and blinds, we can help you. The fitters we use are trained professionals with many years of experience fitting poles and tracks, and hanging curtains. We work with two fitters in the East Kent area, but if you are looking for curtains and blinds to be fitted for a home in London, we also work with two fitters that cover that area.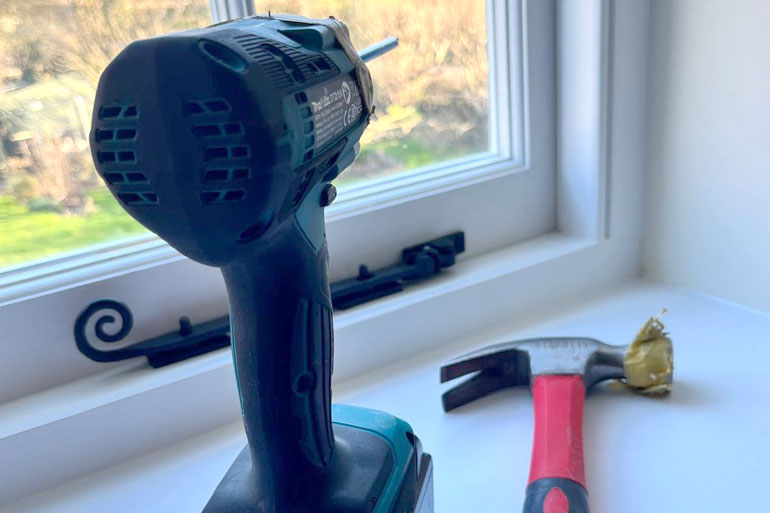 Get started
Deciding how you want to tackle window dressings for your home can be a daunting prospect. The options are numerous (fabric, blinds versus curtains, heading, pole versus track). The permutations are endless, as are the pitfalls. But, done right, the outcome can be spectacular. A good choice can make a room; a bad choice can break it. That's where we can help. Some customers come to us with very firm ideas of what they want; others prefer much more guidance.
We offer a consultation and measuring visit in the East Kent area, during which we will:
Discuss your requirements, working with you to decide on the best solution.
Be completely impartial. We won't try to railroad you into something you don't want, but will try to lay out the pros and cons of the different options. We will only be happy when you are.
Go through a few sample books to give you an idea of what is available (e.g. fabric designs or blind types).
Take detailed measurements. It's so important to get this right.
As soon as possible, we will email you an estimate for the work.
For this service, we charge £30*. We also charge for any further consultations, should you require them.
Another option is to give us some approximate measurements and details of the sort of thing you are looking for, and we can give you an approximate price, to help you decide whether or not you would like to pay for the initial face-to-face consultation.
If you want to go ahead, we ask for a 50% deposit to cover upfront costs - tracks, fabric etc. - with the balance payable on delivery (or installation, if you want it).
If all you want are the measurements, we would be happy to visit and supply those, but we would charge up to £40 (depending on location).
Want to know more or arrange a home visit and consultation? Please get in touch. We would love to hear from you.
* This is for an hour. Additional full or part hours will be charged at £30.
Call Hilary Jane today: 07711 990631